IEEE VIS 2021 Seattle Satellite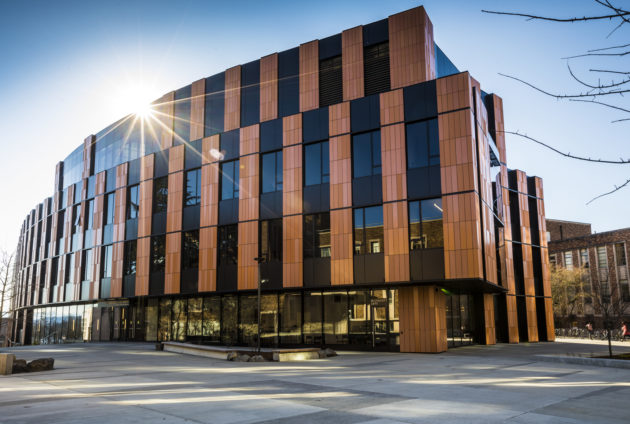 The University of Washington, Seattle will be hosting in-person
IEEE VIS 2021
satellite events on October 26-28. We will spend the mornings watching live-streamed sessions from the VIS conference. Afternoons will revolve around local events, including lightning talks, panel discussion, and meetup groups.
We will meet on the 4th floor of the
Gates Center on the UW Seattle campus
. All attendees must be fully vaccinated against COVID-19 and wear face masks while indoors. We will contact registrants regarding any required vaccination attestation forms prior to the event.
Questions? Contact us (Leilani Battle, Joseph Cottam, & Jeffrey Heer) at seattle-vis@cs.washington.edu.
Registration
Registration is required. To attend, please submit the following form:
We plan to include everyone who submits a registration form. However, if we receive more sign-ups than expected or if COVID regulations shift, we may have to limit the number of attendees. We will contact registrants should this become necessary.
Thanks to a generous gift from
Tableau Software
, we should be able to provide lunches for attendees free of charge. Please indicate any dietary restrictions or preferences on the registration form.
Schedule
Times below are for Pacific time. The main conference is organized on Central time. Given the early start, we will not be streaming the first session each day. You are encouraged to watch it on your own!
Tuesday, October 26
7:45am: Introduction
7:55am: VIS Best Paper Session
9:25am: Coffee Break
9:50am: VIS Keynote & Opening
11:30am: Lunch Break
1:00pm: Lightning Talks
3:00pm: Social Hour
4:00pm: Adjourn
Wednesday, October 27
7:45am: Introduction
7:55am: VIS Live Sessions
9:25am: Coffee Break
9:50am: VIS Live Sessions
11:30am: Lunch Break
1:00pm: Panel Discussion
2:30pm: Social Hour
3:30pm: Adjourn
Thursday, October 28
7:45am: Introduction
7:55am: VIS Live Sessions
9:25am: Coffee Break
9:50am: VIS Live Sessions
11:30am: Lunch Break
1:00pm: Breakout Discussions
2:00pm: Share Backs
2:30pm: Social Hour
3:30pm: Adjourn